Here are pics from those drag shows I did forever ago.

The pics aren't the best because they were taken by friends in the crowd.





Show #1
Song: Kelly Clarkson - Since U Been Gone
Concept: Three different guys try to win me over with various presents (chocolate, flowers, and a bottle of wine). But instead of being impressed Sinnikka beats the crap out of them with these presents.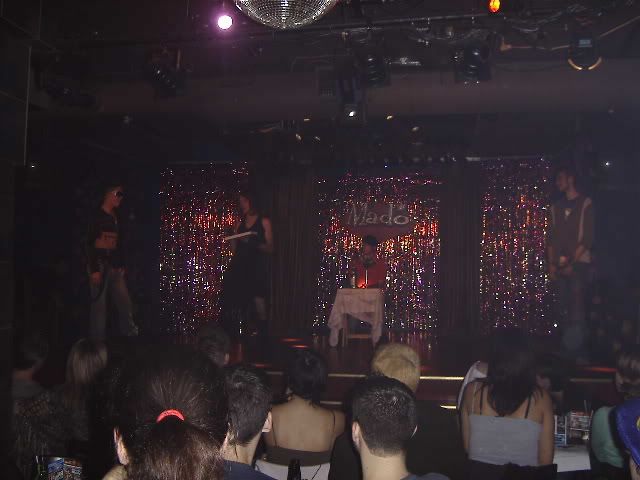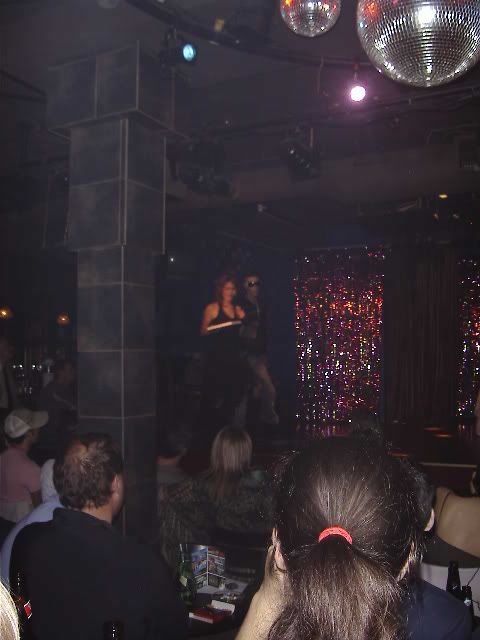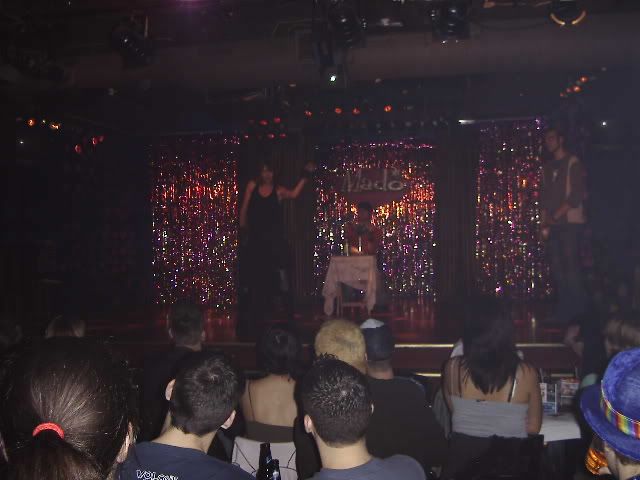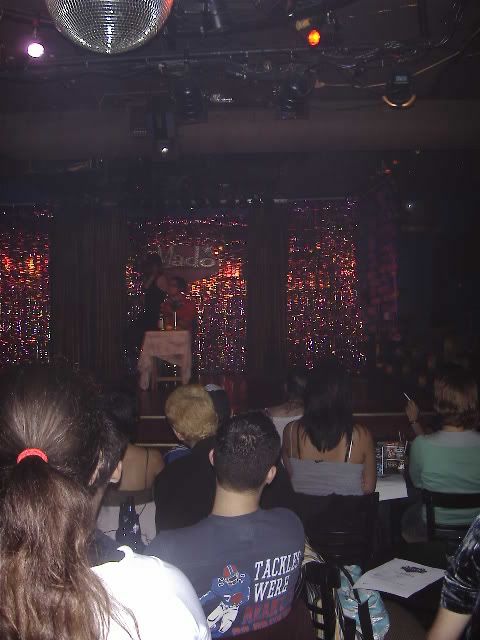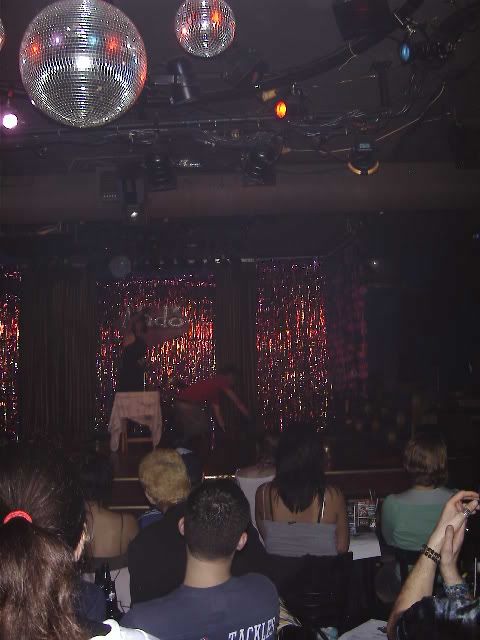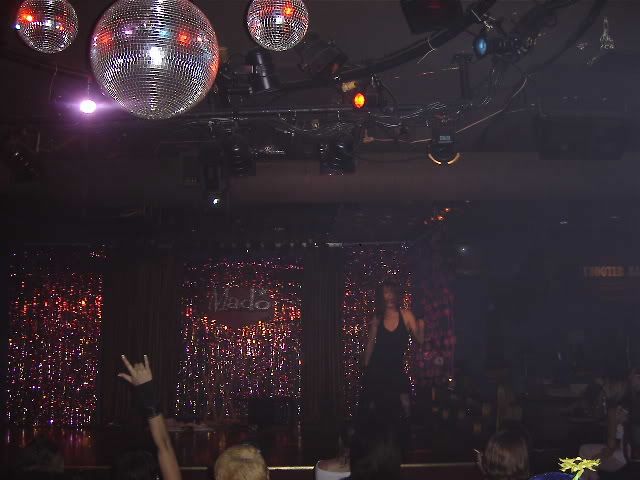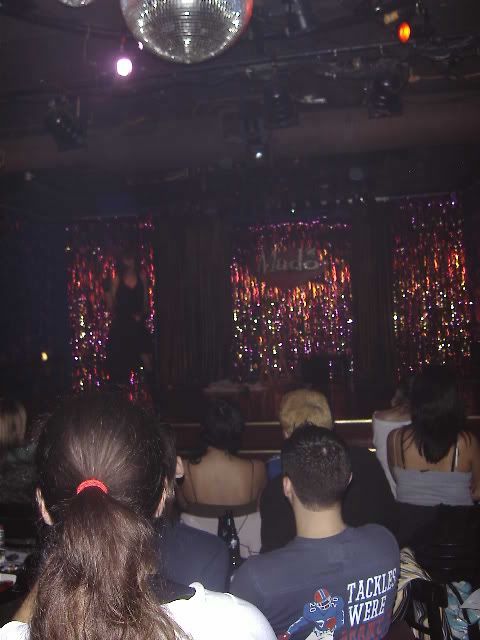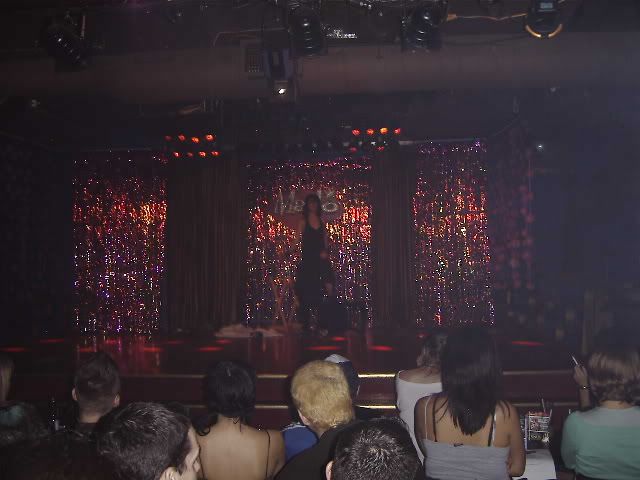 Show #2
Song: Kelly Clarkson - Behind These Hazel Eyes
Concept: A trashy wedding in which the bride (little old moi) discovers the groom is fucking the flower girl. So I pull a knife from under my dress (that's where all brides keep their knives, right?) and kill everyone on stage. Sadly batteries in the camera died at the beginning of this show.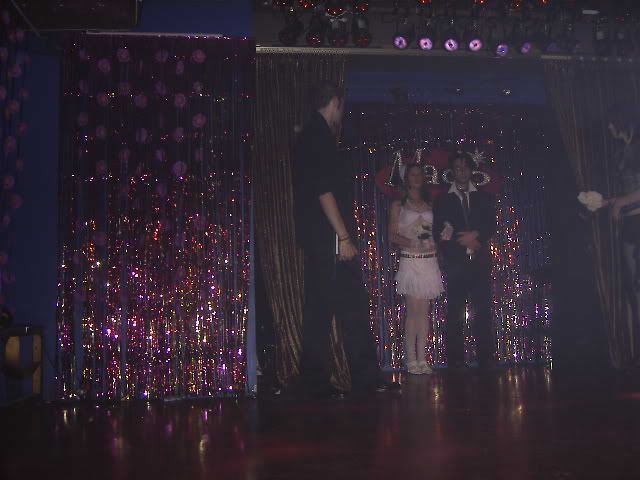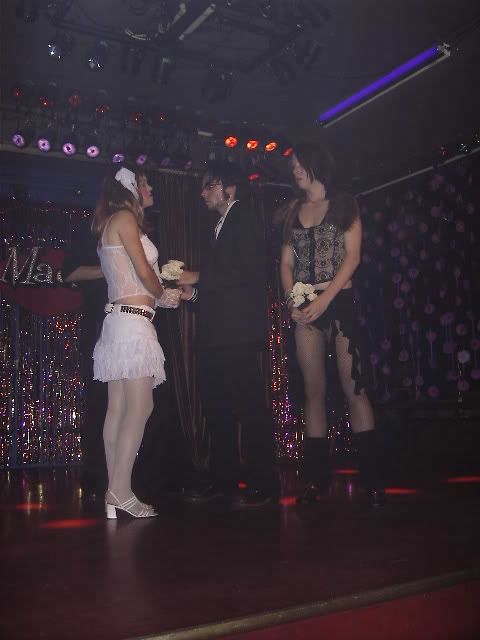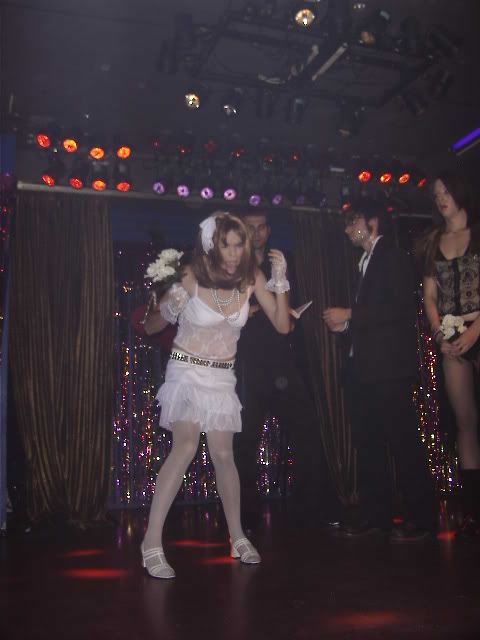 Show #3
Song: Gwen Stefani - What You Waiting For
Concept: Typical drag show. Me with two dancers. All energy, all attitude, all Sinnikka! Roar!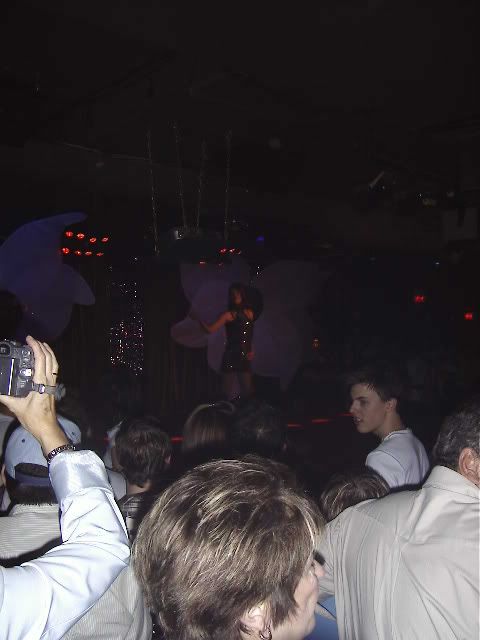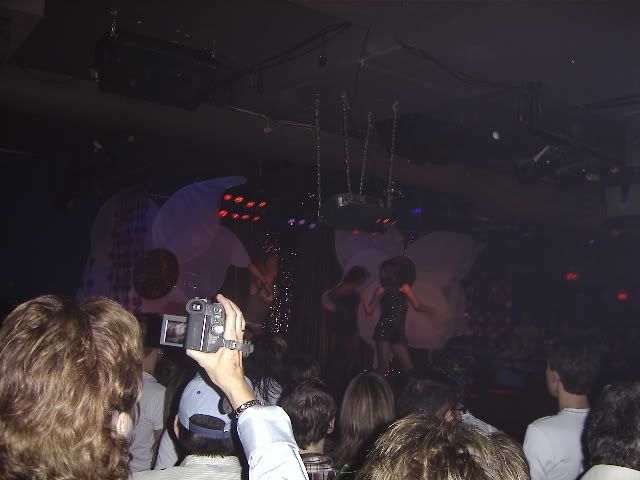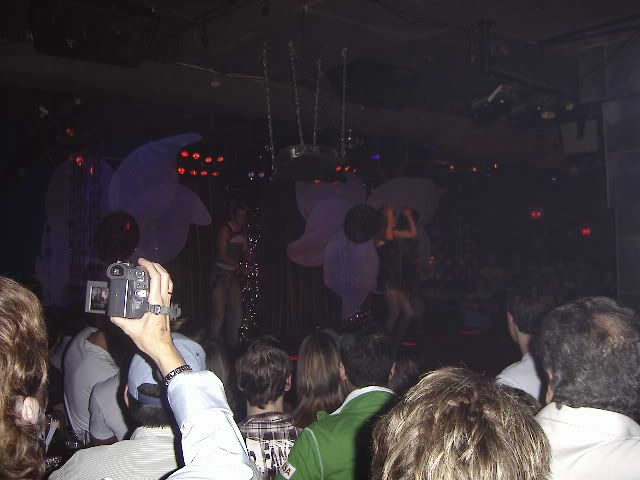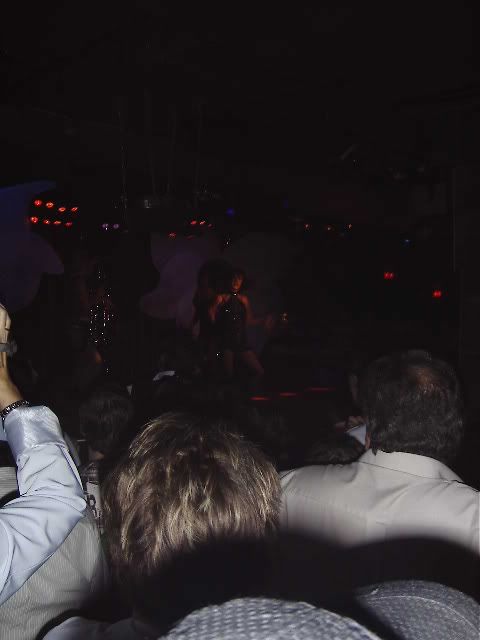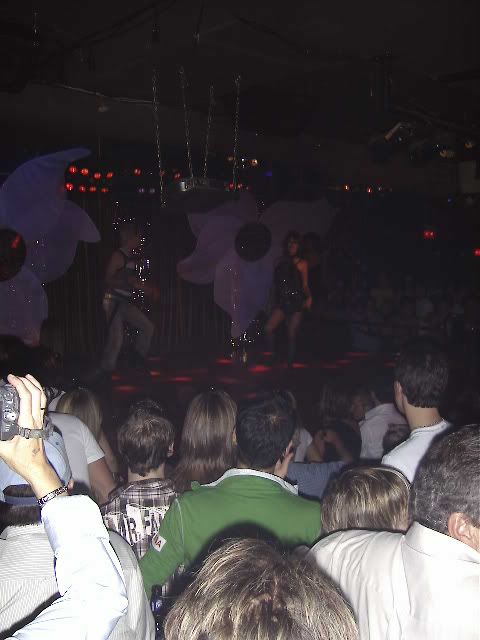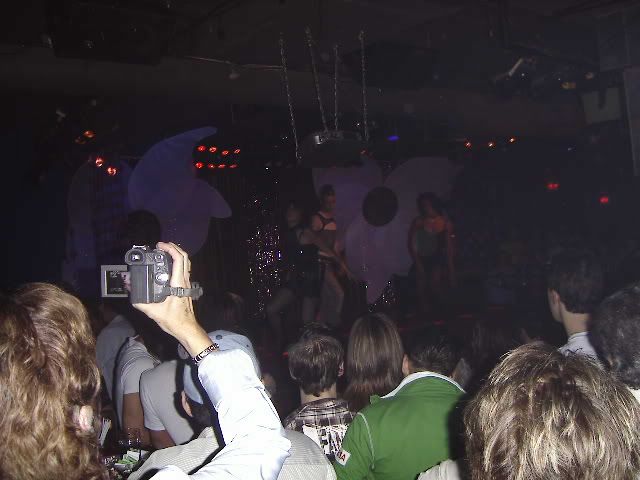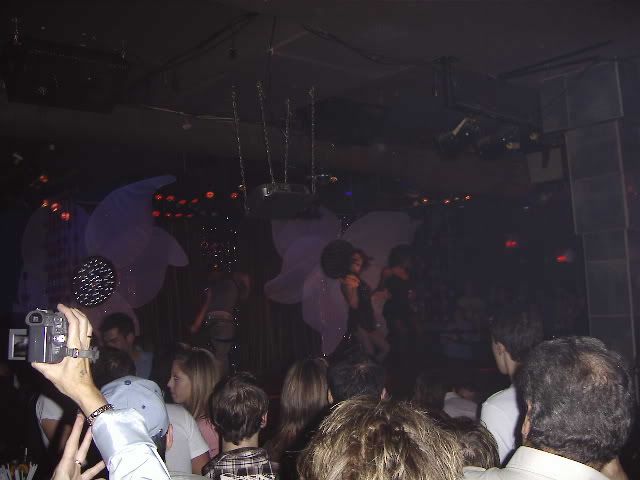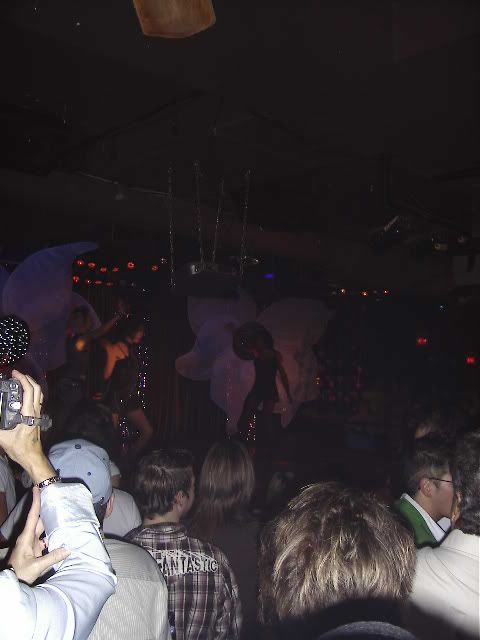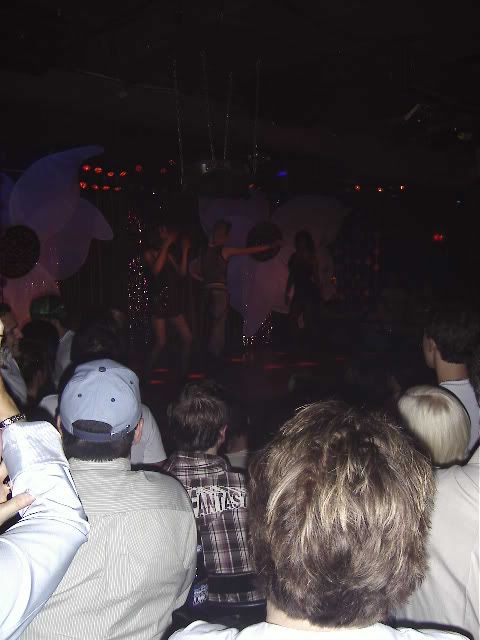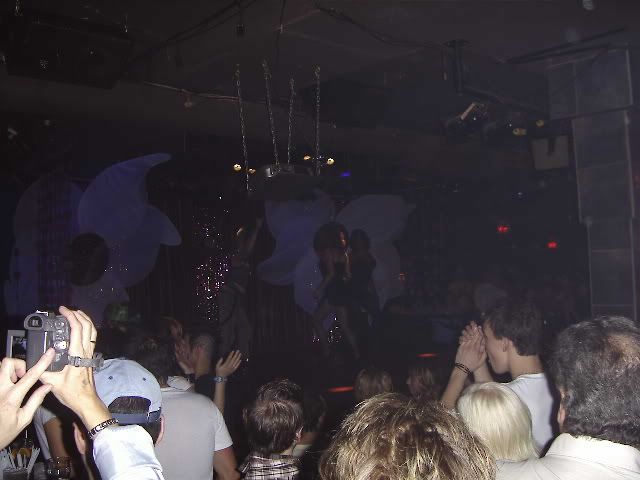 Show #4
Song: Kelly Clarkson - Hear Me
Concept: A troubled girl tries to show her lover that she is not happy but he just won't show the affection she desires. Not even when she pops pills and tries to commit suicide in front of him. Life is hard for Sinnikka.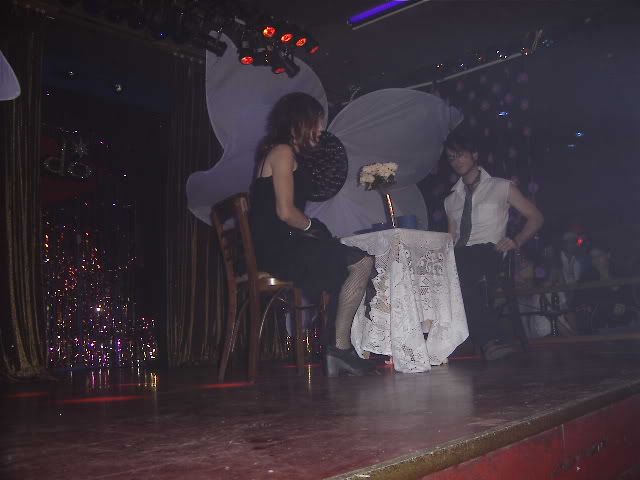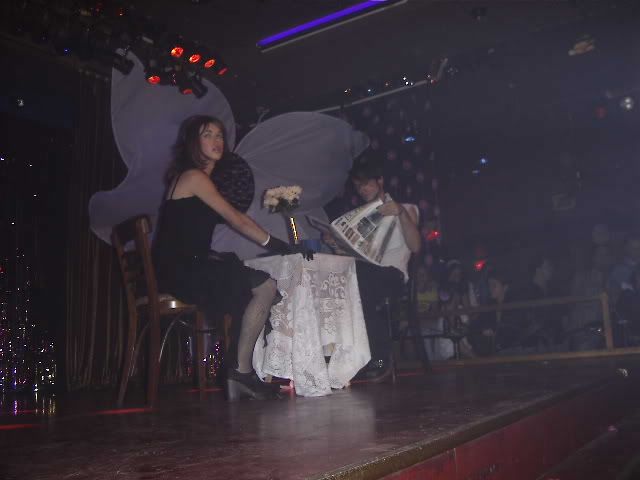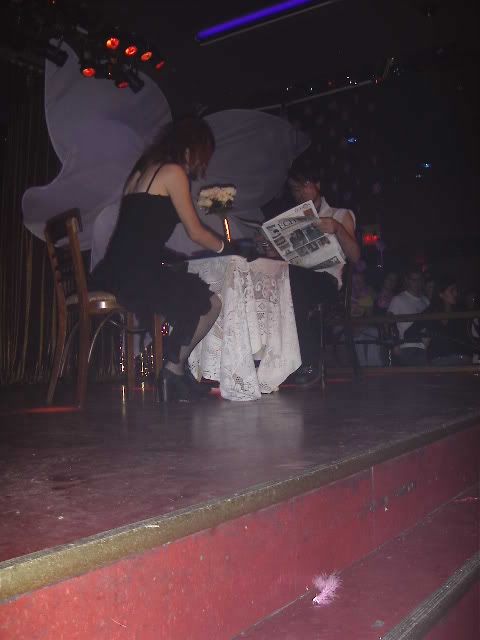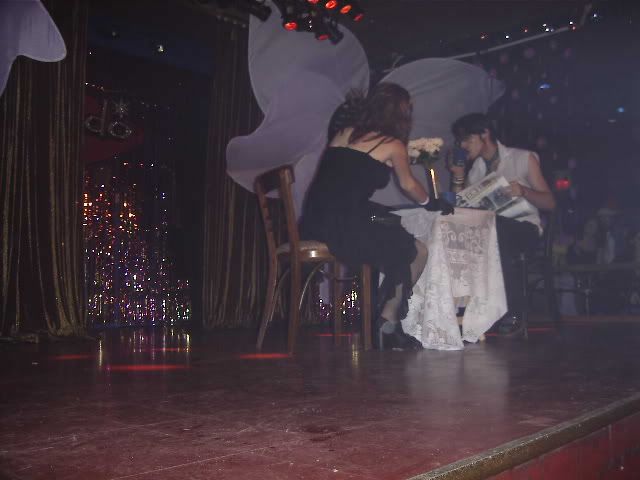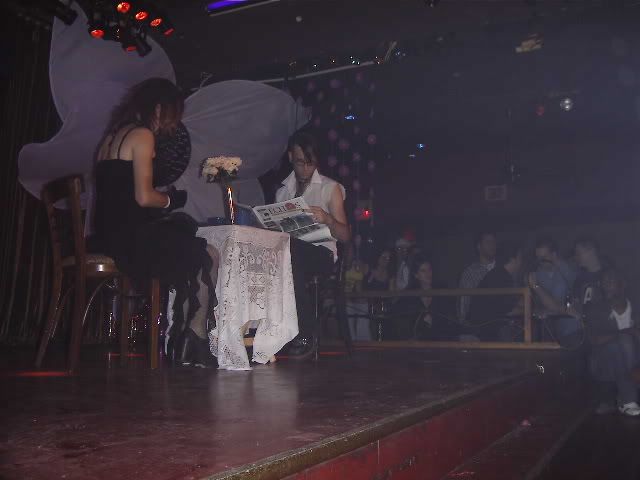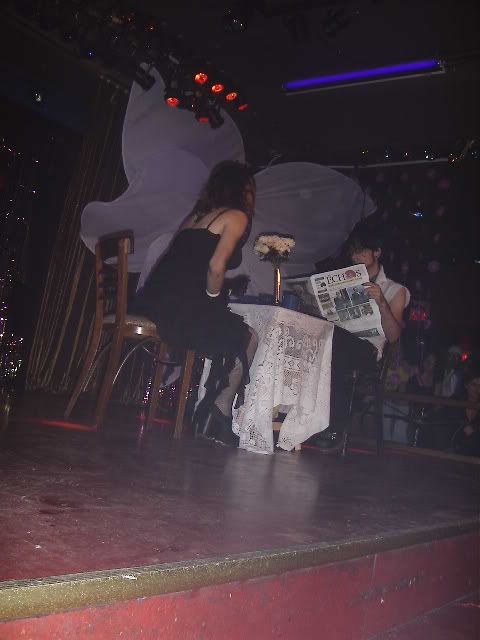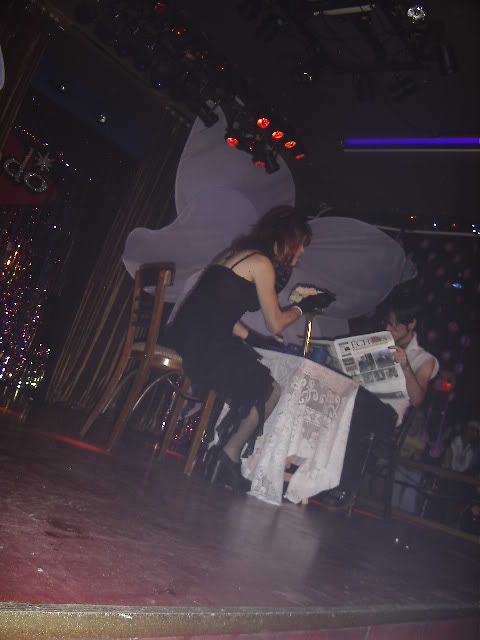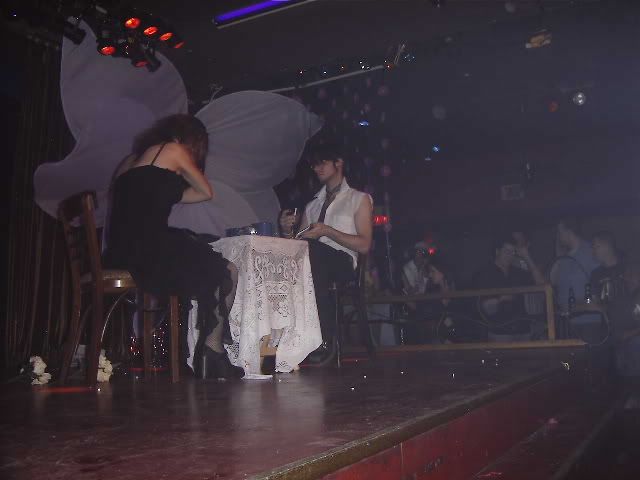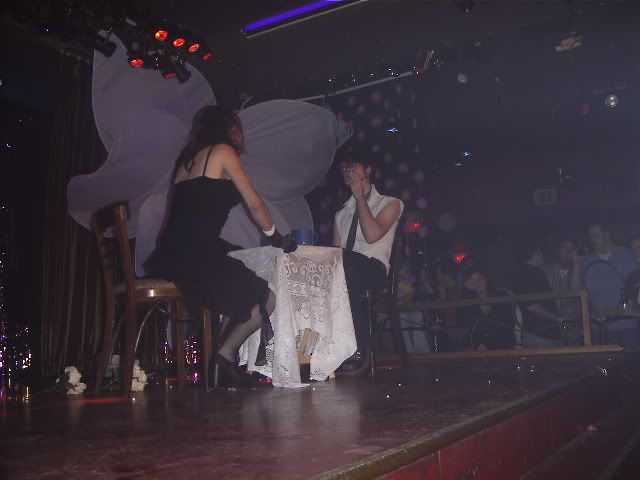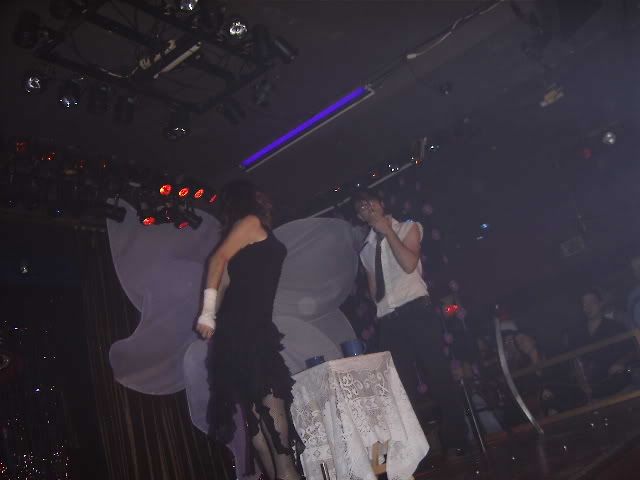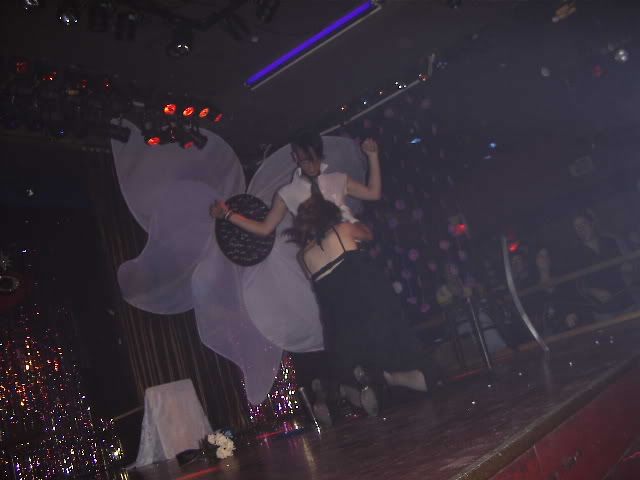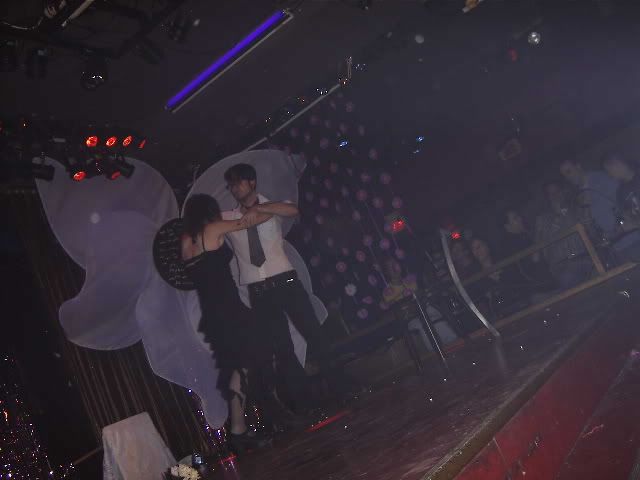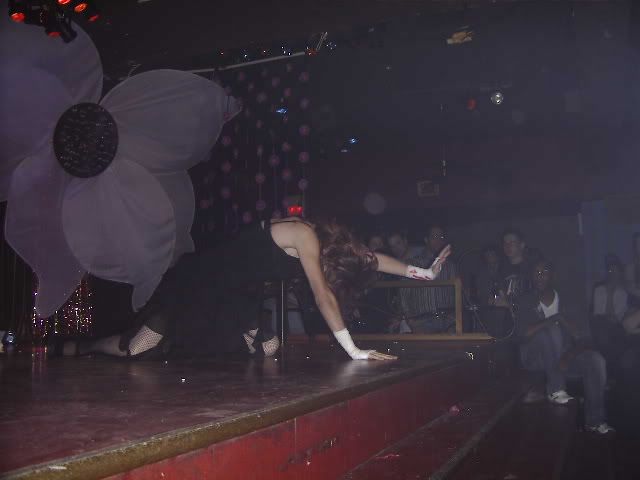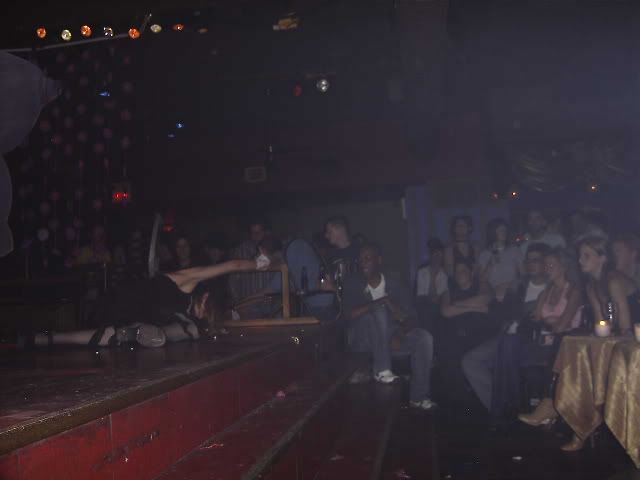 More to come.